Welcome to T-TKD Taekwondo.

On behalf of the students, staff & family members of the TTKD Taekwondo

club we

welcome you to our website. We take great pride in the accomplishments of our students and we hope that you will decide to start your Martial Arts journey with us.

We practice WT-style (World Taekwondo) or Olympic style Taekwondo.

Tae Kwon Do is the art of self defense that originated in Korea. It is recognised as one of the oldest forms of martial arts in the world, reaching back over 2,000 years. It blends self-defense and combat techniques for exercise and sport. Taekwondo is also Korea's national sport.

'Tae' means to break or attack with the foot, 'kwon' means to break with the fist and 'do' translates as the art or way.

The practice is defined as a stand-up or striking martial art that includes some joint-lock maneuvers. Much like other martial arts, Taekwondo emphasises spiritual development, pushing students to strive for harmony and unity between their mind and body.

Today

70 million people

practice taekwondo world-wide in 200 countries and about 5 million of the taekwondo students are black belts.



Benefits of Taekwondo
Enhance self-esteem by heightening your physical and mental powers.
Build confidence and take control of your life.
Improve flexibility, agility & reflexes.
Increase your strength and stamina.
Develop discipline by training your body and mind in the tenets and techniques of Taekwondo.
Teach self-defense by recognising situations in which physical self-defense may be necessary, and learn how to control such situations to your advantage.
Strengthen your mind and body through increased physical coordination and mental discipline.
Improve leadership skills.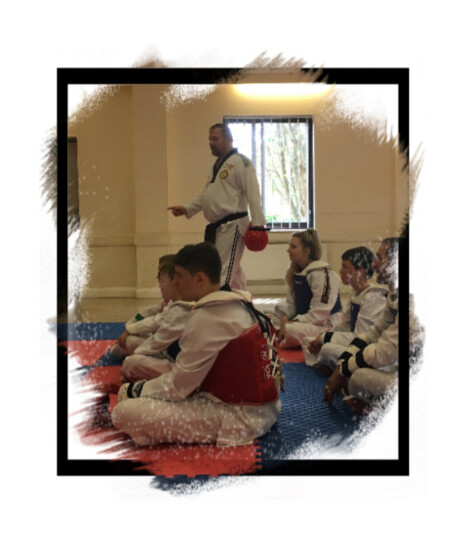 Is Taekwondo the right Martial Arts for you?
Taekwondo
is an excellent martial art
for exercise, balance, focus, control, speed, power, timing, distance, flexibility, and fun (especially the jumping and spinning stuff). A lot of people train because they like the aesthetic and/or athletic parts and some because of the competitive aspect of the sport.
Taekwondo circles around intelligence and the right attitude. For this reason, you're never too old to begin with Taekwondo.

Taekwondo will help strengthen your core and your legs. Regardless of your age, your agility will improve along with your balance and coordination.
If you're looking to improve yourself in every aspect of life then taekwondo is the right martial art for you. It is not just a sport but rather an art and a philosophy.
Individuals of all ages and abilities can take up Taekwondo. Beginners are always welcome.
Today I will DO what others WON'T
So tomorrow I can do what others CAN'T